Roll over image to zoom in










Description
✔️ Super Soft - Made From High-Quality, Huggable Plush Material.
✔️ Perfect Size - The elephant is 12 inches tall.
✔️ Interactive Fun - Sings, Dances, and plays peek-a-boo
"... My Daughter Absolutely Loves It. She Can't Get Enough"

Meet Daisy's new best friend! The Elephant toy is the cuddliest plush toy around and is sure to make ANY baby smile!


"My Daisy is 6 months old and she always wants to play peek a boo. On a beautiful day, I found this cute elephant toy for babies and I decided to give it to Daisy. Awesome! She was really excited, I am sure every child in the world is attracted to this singing elephant." - Steph


This Elephant toy for babies an adorable singing animated plush with two different play modes. Press the left foot to play an interactive game of peek-a-boo, and the right to hear the song 'Do Your Ears Hang Low' in a cute child's voice. Ears move and flap during play. Surface-washable for easy cleaning.

Let your Baby Love
There's nothing like that special bond between a child and his or her first plush toy. It is the perfect Elephant toy for babies specially designed to create lasting memories.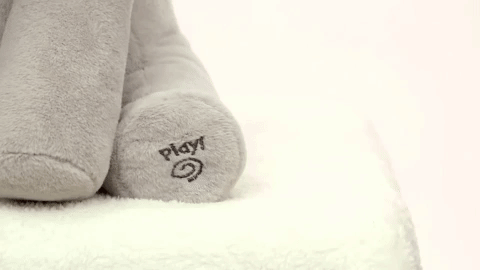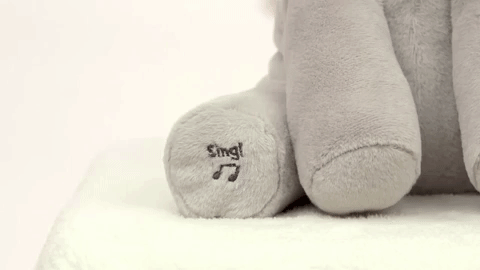 Specifications:
Weight: 400g.

Height: 12 inches.
Material: PP Cotton.
Power: 3 x AA Batteries (Not Included)

Package Includes:
1 x Baby Animated Flappy Elephant Plush Toy.